"International Women's Day 2018 campaign theme:
#PressforProgress
With the World Economic Forum's 2017 Global Gender Gap Report findings telling us that gender parity is over 200 years away – there has never been a more important time to keep motivated and #PressforProgress. And with global activism for women's equality fuelled by movements like #MeToo, #TimesUp and more – there is a strong global momentum striving for gender parity.
And while we know that gender parity won't happen overnight, the good news is that across the world women are making positive gains day by day. Plus, there's indeed a very strong and growing global movement of advocacy, activism and support."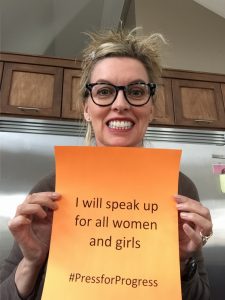 My aunt was 101 ½ when she died, I used to ask her about her life as a women, the changes for women over the 100 years,  and what she would want to share.   Well she said,  "Sherry lee, we are here to learn lessons, and then we are to share these lessons with other women so that they don't have to suffer like we did."
To teach and empower women.   Powerful and truthful words.
https://www.internationalwomensday.com/Theme