"In Greek mythology, a phoenix (Ancient Greek: φοῖνιξ phoînix; Latin: phoenix, phœnix, fenix) is a long-lived bird that is cyclically regenerated or born again. Associated with the Sun, a phoenix obtains new life by arising from the ashes of its predecessor. According to some sources, the phoenix dies in a show of flames and combustion, although there are other sources that claim that the legendary bird dies and simply decomposes before being born again."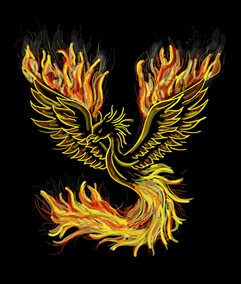 Okay most of us remember  Fawkes the Phoenix from Harry Potter going through this process. I can remember how I felt watching the new bird peeking out of the ashes and seemed to relate trauma to this birth.  New beginnings?   I look at it as a victim of sexual harassment and assault,  the trauma and we are emerging with new strength, courage and hope of better days.
New strength as hundreds of thousands of women (and men)are speaking up about their own experiences of sexual harassment. New courage to find healthy positive supports to move forward and hope that yes, my scars will not define the future of love , happiness and success.   Do what you need to do to find your voice to move forward and reclaim you power.  Do we really forget?  No ,we learn to live!
Believe in the power of your voice and yes #metoo.
https://www.winnipegfreepress.com/arts-and-life/entertainment/movies/its-anger-unleashed-455117503.html"