If the President can do it why such shock from Hollywood? Because sexual harassment is never okay!
"Hollywood has long excused powerful men for mistreating women by the sole virtue of their power. But on October 5, the New York Times released an extensive new report alleging that Harvey Weinstein, co-founder of Miramax and one of the entertainment industry's most powerful executives, has been using his position to sexually harass women by dangling the promise of future success. The repercussions were swift: by October 8, with his reputation in tatters, Weinstein had been fired from the Weinstein Company, the production studio he co-founded with his brother Bob Weinstein."
Speaking from experience with a workplace that allowed sexual harassment to continue, victims are left shattered. Hollywood is not exempt from having a toxic workplace culture. If no one says anything then the violence continues, more victims and the violence escalates. He exhibits predator behaviors in his selection of a victim, in his grooming of her with gifts, attention and status and then finally to the emotional trauma of and to dumping her when his interest wanes. Next victim please.
"Since the early '90s, Harvey Weinstein has become notorious for a certain pattern: He'll pick a rising young starlet — often blonde, sometimes talented, always beautiful — and begin to shower her with attention. He'll arrange for her to land a splashy movie role, to appear on the cover of a major glossy magazine. He'll have her accompany him to an industry event filled with power players, and he'll have her wear Marchesa, the brand his wife co-founded.
And then after a little while, he'll move on to the next pretty young thing. Sometimes the starlet's career survives the loss of Weinstein's sustained attention (Gwyneth Paltrow), but more often it doesn't (Sienna Miller)."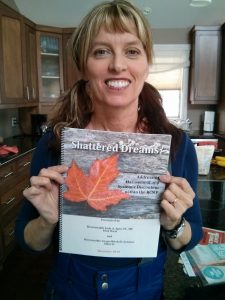 Sexual harassment shatters self-esteem and leaves the victim with lifelong emotional scars.
Imagine working for this person? How long did the sexual harassment continue Mr. Weinstein and how many more victims remain silent from fear of damage to their careers and fears of retribution?
All the glamor and glitz cannot remove the tarnish off the image of Hollywood and the sexual harassment that has been a workplace cultural practice since the first days of making movies.
Thankfully victims are speaking up. No workplace is immune and no one is immune from sexual harassment and other workplace violence.
https://www.theringer.com/…/harvey-weinstein-fired-weinstei…